Welcome to LumoTray's documentation!
Note
LumoTray is very simple to use, just right-click the tray icon after installing and go into "Settings" to configure it to your liking.
Nevertheless, on this documentation you can find some more information regarding its usage. These docs are a work in progress.
If you find any errors, typos, missing or confusing information, I'd be greatly appreciated if you could report it by e-mail to hello@lumotray.com
LumoTray is a Windows tray utility with 3 core features:
Wallpaper manager/switcher

Fullscreen modes manager

Custom shortcut menu builder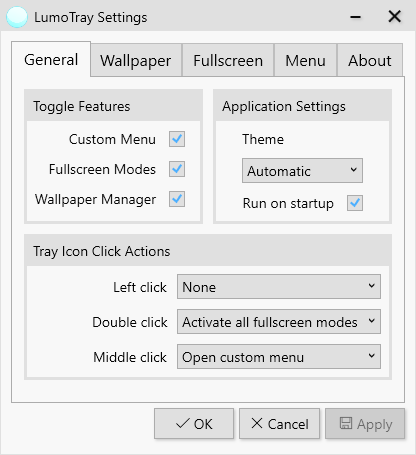 The above image shows the General settings tab using the light theme. Most other screenshots on these docs will use the dark theme.
Continue to the Getting Started section.